The typography frame is developed using the vowel 'ㅏ' and the final consonant 'ㄴ' from 'ran(란)' of the foundation name 'Wooran (우란)'. It visualizes the special meaning of a liberal culture platform, and the philosophical value of unlimited possibilities.
Within the typography frame, the people development program Wooran Yisang and the planned performance & exhibition program Wooran Sisun are expressed in the lively and fascinating Hangeul, the Korean Alphabet.

With the idea of more than (Yisang, 以上) imagination and with different thoughts (Yisang, 異想)
Experience the process of manifestation of idealistic (Yisang, 理想) inspiration
Wooran Yisang is a program for nurturing talented practitioners of culture and the arts so that the seeds of initial inspiration can bear fruit in outstanding ways. We support talented people in different areas as they explore the feasibility of their ideas and realize them directly through experiments that freely blur boundaries of genre.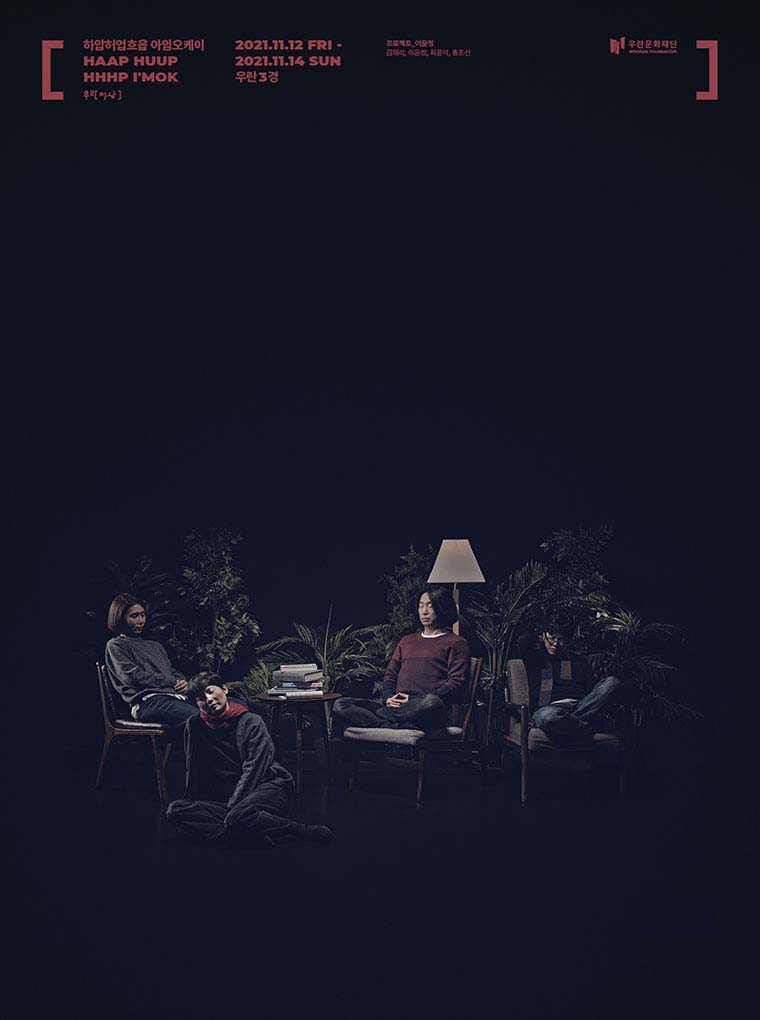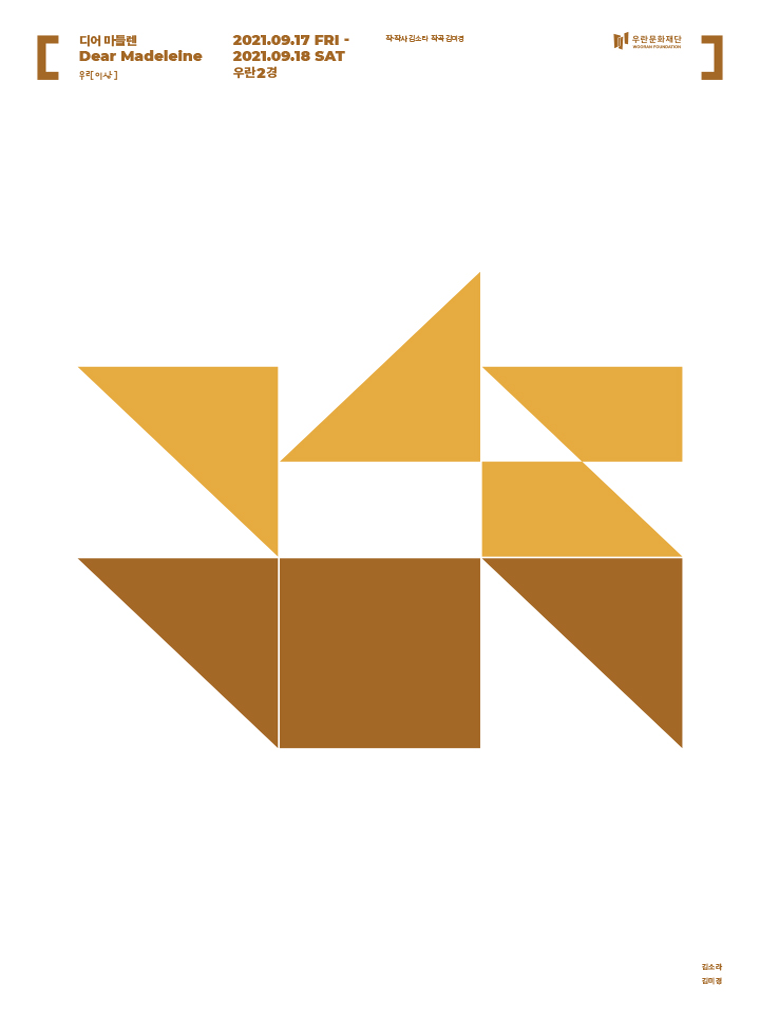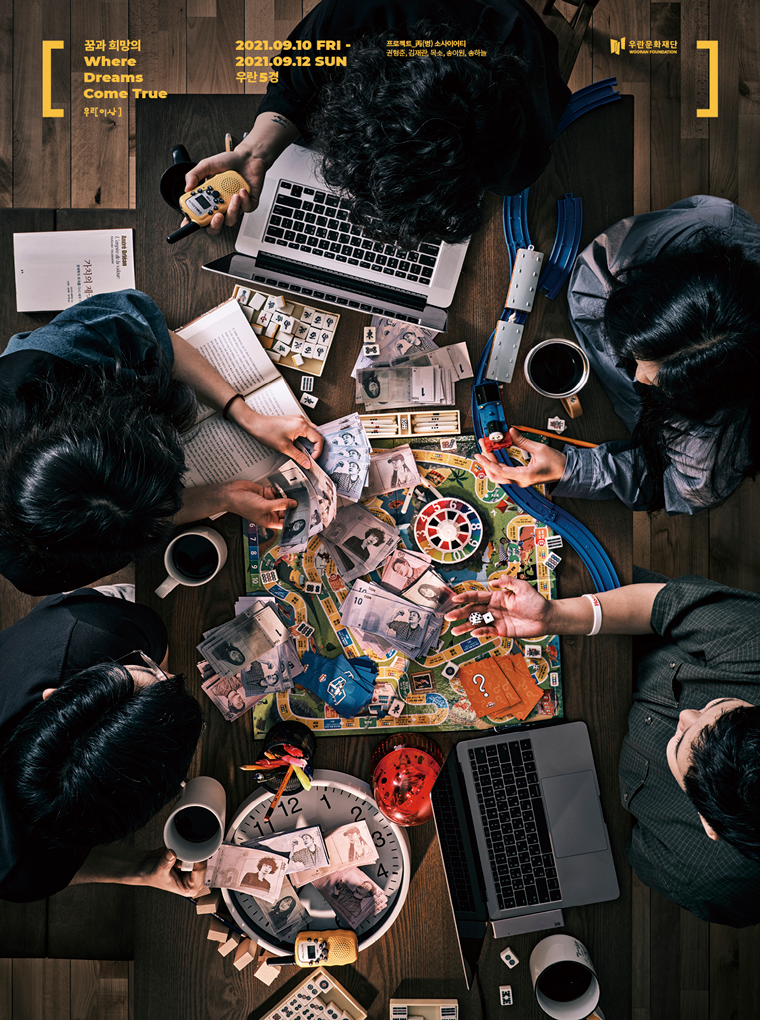 With unfamiliar eyes (sisun, 視線) and from different point of views
Open new horizons in the field of arts and culture
The Wooran Sisun planning program shares the Wooran Foundation's perspective (sisun in Korean) in interpreting content that is poised to present new trends and directions in culture and the arts. It includes a performance program to present different work from an open perspective that looks beyond commercial considerations, as well as an exhibition program that reflects on traditional crafts and expresses their value today from a contemporary perspective.